Link para a reportagem em português, no site do Movimento Xingu Vivo Para Sempre:
http://www.xinguvivo.org.br/2012/06/13/justica-acata-nova-acao-de-criminalizacao-da-norte-energia-contra-o-xingu-vivo/
On the afternoon of Wednesday 13 the judge Horace Lobato de Miranda Neto, from the 2nd Civil Court of Altamira, deferred, on preliminary injunctions, the new prohibitory interdict against the Xingu Vivo Movement, two of its members and their publicist.
According to the judge, the prohibition is justified by the content of the disclosure material of the meeting Xingu +23 on the internet and of so-called "photographic records of acts of vandalism and occupation of CCBM's property CCBM [Biulder Consortium of Belo Monte]."
The preliminary injunction specifies as prohibited area some properties of residents of the village of Santo Antonio – which is in front of the construction site of Belo Monte – dumped by Norte Energia (North Energy). According to the document, would have been confirmed "an imminent threat of invasion in his [the North Energy] possession of the properties located in the Agrovillage of Santo Antonio." The company already turned out 225 families from the community.
Now practically deserted, the village receives for the next days the meeting Xingu +23, which celebrates the final Mass of Santo Antonio (St. Anthony) on Wednesday – the most traditional of the ancient community. More than 300 riverines, farmers, fishermen and indigenous people affected and threatened by Belo Monte are now camped on a soccer field of the village to discuss, until the 17th, the impacts and forms of resistance against the plant.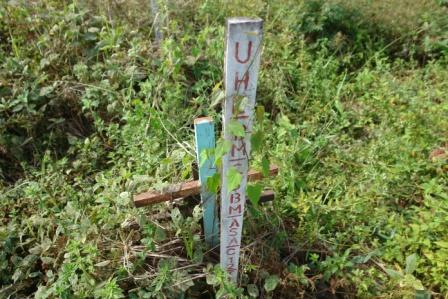 "We are occupying our own soccer field, a public place that anyone purchased. The only true invasion at Santo Antonio today is the invasion of the forest in the cemetery embargoed by North Energy, were the tombs of our dead are taken over by weeds", protested one of the fishermen who lost his home to the company. Many ancient inhabitants returned to the site on Wednesday to accompany the Mass and the debates, and also saw the woods of their old homes stacked and rotted in the land where they lived for many years. "We only felt pain when see all this mess. Enybody ever want to cause more damage that North Energy already caused in these places, that were ours, and now they say it is their", says the fisherman.
According to the coordination of the Xingu Vivo besides being the third attempt to criminalize the movement via prohibitory interdict, the arguments presented in the text of this new injunction is unrealistic. "While North Energy has destroyed hundreds of houses, dumped dozens of families, barred and soiled the River Xingu, ruined the drinking water of the natives, the movement never vandalized any good of the North Energy. We challenge the judge to show us any photo to prove such a claim! "